How To Launch An Android App To Google Play Store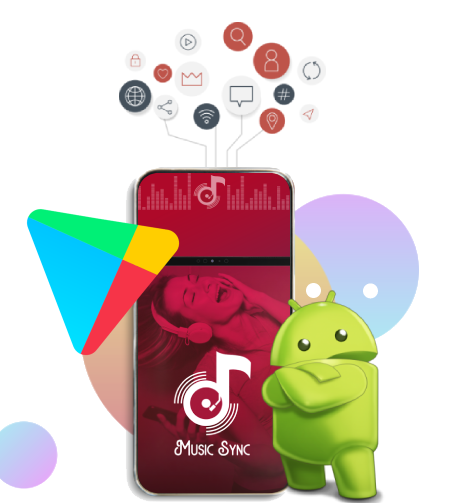 Introduction
No one can deny Google Play's popularity and dominance in the sector of mobile apps and software. The domain is further solidified by Play Store data, which show that there are around 3.48 million apps on the Play Store and that nearly 3739 apps are released every day. Figures like this show why the Play Store for Android app development is an excellent place to publish your app. If you're thinking about "how to post an Android app on the Google play store " once you build apps for Android apps, your search is over. We've gone over the whole Google Play upload process from beginning to end.
Here Are The Steps For Publishing Android Apps On The Google Play Store:
Step 1: Make A Developer Account
A developer account is required to upload Android app on Google play store, and the process is easy. Simply browse to the Google Play Store and follow the instructions.
The account could be set up in four easy steps:
Log in using your Google Account.
Accept Terms
Pay a registration fee of $25.
Complete Your Account Information
Step 2: Create Application
After completing step 1, you will be taken to this page, where you must click the "Create Application" button. When you click on it, a pop-up window will appear in which you may select your app's default language and title. Then press the "Create" button.
Step 3: Store Listing
After completing step 2, you will be led to this page, where you must offer a short and full description of your app. Then you scroll down the page and add your app's high-resolution icon. Then you must submit screenshots of your app. The next thing you must offer is your app's feature graphic. Please keep in mind that this graphic will be used anywhere your program is featured on Google Play. Then proceed to the categorization section, where you must specify your application type and category. Then you'll get to the Contact Details section, where you'll have to submit your website (if you have one), email, and phone number. Finally, when you click the SAVE DRAFT button, you will notice that the Store Listing tab has changed to green, indicating that you are finished with Store Listing.
Step 4: App Release
Navigate to "App Releases," then to "Production Track," and finally to the "Manage" button. After being redirected to the next page, click the "Create Release" button. Then, on the following page, upload your APK file in the Android app Development Bundles and APKs to Add section. Then, simply click the SAVE button.
Step 5: Content Rating
After you've finished Step 4, go to Content rating and click the CONTINUE option. After that, enter your email address and validate your email address. Following that, choose an app category. After you've chosen your app category, make sure you read all of these and answer all of the questions accurately. And don't forget to click the SAVE QUESTIONNAIRE button once you've answered them correctly. After you've saved everything, click the "Calculate Rating" button. When you are redirected to a new page, scroll down and click the "Apply Rating" button. And you're through with the content rating section. Keep in mind that the content rating area has now turned green.
Step 6: Pricing and Distribution
Then proceed to the pricing and distribution section. Then, choose the country where you want your app to be available. Then scroll down and mark the "Content guidelines" and "US export rules" sections with a check mark. And then press the "Save Draft" button. Don't forget to notice that the Pricing and Distribution section has been changed to a green tick.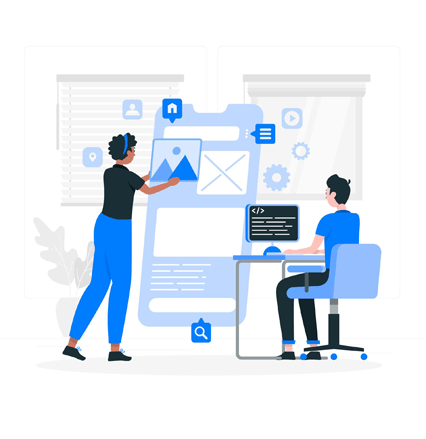 Step 7: App Content
After that, proceed to the app content area. And then, in the Privacy Policy section, press the Start button. Then enter a valid privacy policy URL. Please keep in mind that Google will investigate this. Then return to the previous stage by clicking the Start button in the Ads section. Then choose whether or not your app contains advertisements. Then click the SAVE button. Return to the previous stage by clicking the start button in the Target audience and content area. On the following screen, select the target age group, scroll down, and click the Next button.
Then look through the part titled "Appeal to Children." and then press the Next button. On the next screen, click the Save button to finish the app's content area.
Step 8: App Releases
Return to the App Releases section. Following that, in the Production track, click the EDIT RELEASE button. Then, on the following page, scroll down and click on the "Review" button. Finally, on the following screen, click the START ROLLOUT TO PRODUCTION option to submit your app for review. And you're finally finished. After 4 to 5 days, they will assess your app and notify you if it has been approved or rejected.
Wrapping Up
We hope that these steps will make the publication process go well for you and that users of the Google Play Store will soon be able to download your very distinctive Android software. Do you want to hire an Android app developer? When you Hire Android app Developers from Shiv Technolabs, you will get outstanding and creative AI-based apps. 
Blogs
Shiv Technolabs, being a premier web and app development company, gives you cutting-edge technology solutions with an aim to help every startup, entrepreneur.
May you take a
cup of café with us!
Let us assist you with building an advanced Digitalise business to defeat conventional culture and prevail in the time of advanced change. You can drop your query by 24/7. We're here to help you to make an established elite brand.
INDIA
B-1101, Mondeal Square, Circle P, Opp. Honest Restaurant, S.G. Highway, Prahlad Nagar, Ahmedabad, Gujarat 380015, India.
AUSTRALIA

Go Through The Journey of
Our Tech-Savvy

Affiliated Groups