Why do the best web development companies use Flutter for app development? Web development companies want to develop apps that work with both Android and iOS. Flutter is a tool that can be used across platforms to develop apps for mobile, desktop, and the web. It uses a single source code base. Companies are using this technology to get the most out of it. Check out some of the top companies that use Flutter to develop applications.
Flutter can solve the tedious problem area for a wide range of app developers. Before putting their mobile app on the App Store and Play Store, app developers have to create two different versions of their app. Flutter was developed to solve these problems. It is a development tool that gives developers the ability to create cross-platform apps without any additional effort. This is the main advantage of Flutter app development. Moreover, it offers a plethora of benefits for developers who use it.
A popular SDK for native mobile and web apps, Flutter is considered one of the most effective development tools for creating cross-platform apps. Some of the advantages of Flutter include productivity by using a single code base for creating apps for different platforms, speed due to the programming language used DART and open source.
If you are considering hiring a app development company that already has experience with Flutter, consider whether your application needs to be compatible with multiple platforms. If so, Flutter developers can be a good option for you.
Top 10 Flutter App Development Company USA
To help you find an ideal partner, we have compiled an index of the best Flutter app development companies in India. Check out their descriptions, reviews, and awards to find out who best fits your business needs.
1. Shiv Technolabs
Best Flutter App Development Company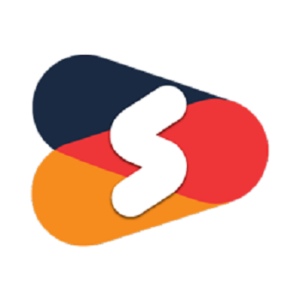 Shiv Technolabs Pvt. Ltd. is one of the best places to get various types of services like creating software, websites, mobile applications etc. They take imaginative responsibility and guarantee to meet the requirements and needs of the clients. In the digital community, they claim to make your presence felt so that your websites and mobile applications become so innovative that you can only be envied.
Our hire flutter app developers are technology savvy and can help you with your various mobile app development projects. To add value to your brand, we use cutting-edge technologies, trendy industry-leading tools and approaches. You just need to tell us what you are thinking about and our powerful, experienced and dedicated Flutter developers will create a technology and scalable mobile app development solution.
---
2. BairesDev
BairesDev as Your Flutter App Development Company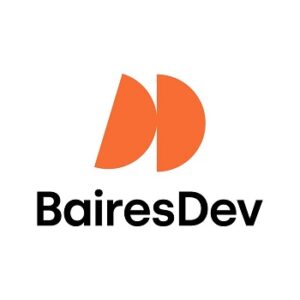 BairesDev's Flutter developers work closely with the Quality Assessment Department to ensure that the quality of the code is up to date. The delivered code is thoroughly tested and optimized for exceptional performance and reliability.
As a Flutter development company, BairesDev uses agile development methodologies. This allows developers to keep track of project development stages and milestones, and supports them throughout the project.
Clients working with BairesDev as their Flutter development company can always count on rapid development and quick response. Flutter developers are highly experienced and can quickly begin the development process after gathering all project requirements.
Flutter development companies have dedicated staff to accompany clients and assist them with any issues. Often there are seconded project managers who act as active contacts and pass on the client's apprehensions, concerns and suggestions or simply answer their queries.
---
3. FlutterDevs
We are a Top-Rated Flutter Development Company around the Globe
FlutterDevs is an outstanding flutter app development company with an extensive in-house team of 30+ experienced professionals who know exactly what you need to empower your business across multiple dimensions. With more than 10+ years of mobile app experience, we know your needs very well.
FlutterDevs offers you an extensive list of engagement models for web and mobile app development, so whether you are new or experienced, you can find something for you. Our engagement models are designed to give you maximum flexibility while helping you meet your most important requirements.
---
4. MindInventory
Top Flutter App Development Company
We are your ideal Flutter app development company. Since the release of Flutter, we have been helping companies across all industries develop robust, natively compiled, cross-platform apps for all platforms that meet their needs.
With our experience working with the Flutter app development stack, our agile Flutter developers can help you build robust and scalable apps with rich user experiences for all digital platforms.
We can help you refine your app idea and develop the Flutter app solution that perfectly fits your needs! We have a proven track record in Flutter app development. Here are the reasons that make us your ideal Flutter app development company:
Are you still thinking about whether to start your software project or do you need a consultation? Do not worry about it! Just make an appointment with us and our staff will help you find the most suitable solution for your requirements.
---
5. Softweb Solutions Inc
Streamline your business processes by building advanced applications using Flutter app development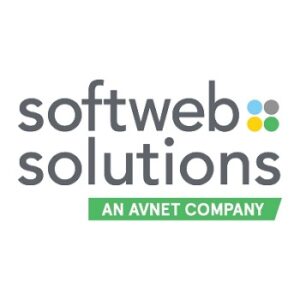 Softweb Solutions is a leading web and mobile app development company specializing in next-generation app development using Flutter. Flutter is an open source web and mobile app SDK that supports both iOS and Android platforms. With Flutter, we help develop dynamic, feature-rich apps for mobile, web, and desktop with a single codebase.
In order to develop high-quality mobile apps for multiple platforms, it is crucial for businesses to acquire the necessary expertise to provide them with an engaging native experience. Our experienced team of Flutter app developers can help you create and develop feature-rich, scalable mobile apps that meet your business needs.
Softweb Solutions helps businesses develop a high-quality, cross-platform app to improve automation and process management. Hire our experienced Flutter app developers to create mobile apps for businesses. Your business can benefit from the following advantages when you work with our highly trusted and unmatched Flutter mobile app developers.
---
6. BitCot
Top-rated Flutter Mobile App Development Company
Welcome to BitCot, your trusted partner for flutter app development! We are a leading software development company that builds high-quality, robust and innovative mobile apps using Flutter, Google's open source framework UI. With our expertise and experience, we enable businesses to realise the full potential of Flutter and develop innovative mobile solutions that drive growth and success.
BitCot's team helps you develop iOS and Android apps with Flutter for your business needs and ensures that the apps run smoothly as per the industry standards.
It is the complete mobile app development solution supported by Google. Its uniqueness lies in the overall design of the application, which includes all the application requirements including reliability and speed.
---
7. Attract Group
Best Flutter App Development Services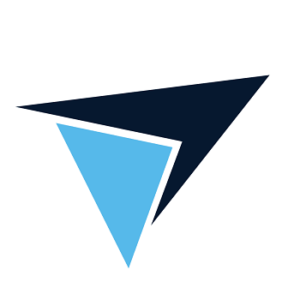 As a Flutter app development company, we specialize in solutions for iOS and Android applications. New powerful cross-platform native mobile apps are time and cost effective solutions to grow your business.
From concept to launch, we support you at every stage and ensure the best user experience for end users. As a flutter app development company, we provide world-class flutter developers to create, update, and support your flutter apps.
Our in-house UX /UI designers will create an intuitive interface for you with native touch and feel. Our Flutter app development company offers you multiple pricing models – fixed price and time & materials. The lifecycle of Flutter mobile app development services enables timely, synchronized and code-accurate execution in every 2-week sprint.
---
8. Surf.dev
Reputable Flutter development company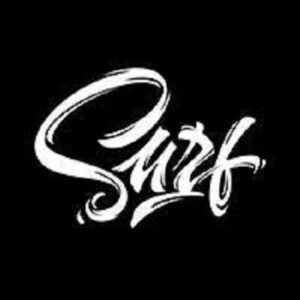 With 25+ flutter projects, our app development agency is far ahead of other flutter development agencies in the market with an average of 5 published apps. Our agency develops all projects using the agile software development methodology, where the process is divided into short iterations. At the end of each iteration, you get a working piece of functionality that you can review.
With more than 4 years of experience with Flutter, our team has rich experience in banking, fintech, e-commerce, healthcare, and entertainment. Our company has developed the enterprise app to digitize paperwork, generate statistics, generate reports, and track metrics in real-time. We strive to be a trusted technology partner for our clients and build effective collaboration beyond traditional project activities
Using a single code base, our Flutter agency developed mobile apps for 3 pharmacy brands, saving 40% of the budget. Now 70% of all online customers of our client's pharmacy chain are served via mobile. Average purchase size in the app exceeds offline.
---
9. TechAhead
Flutter App Development Company That's Disrupting The Status Quo
Global leader in innovation and digital transformation. Our flutter app development company is known for conceptualizing, designing and launching breathtakingly powerful and scalable mobile apps that enable our clients to dominate their market and change the status quo.
Flutter developers excel at creating stunning mobile apps, web apps and any custom Flutter app development. We pride ourselves on our development services and vast experience. We offer cutting-edge, futuristic Flutter app development solutions tailored to your requirements and business goals. The result is cross-platform web app development and mobile app development solutions that are functional and meet your requirements.
Our Flutter app developers will consult with you and suggest the best product ideas based on your market and existing business environment. We can customize the user interface, consult with you about the process, and discuss some of the most important aspects of app development, such as app performance.
---
10. Simpalm
Hire Top Flutter App Developers in United States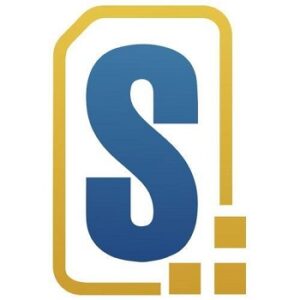 We like to develop cross-platform applications. Flutter has become our favorite framework for powerful, beautiful apps. Here are a few reasons why you should work with us to develop your Flutter app:
At Angular Minds, we are a leader in Flutter app development and are passionate about building beautiful, feature-rich mobile apps that are tailored to your exact needs.
Flutter app development has become an excellent choice for creating sophisticated and beautiful native apps. We help our clients to create beautiful cross-platform apps for various industries like m-commerce, healthcare, travel, news, banking, etc.
Our unparalleled exploration process gets to the bottom of business requirements. From our first meeting, we partner with you and help you choose a technology that best fits your application and business needs. We are equally capable of developing native apps or hybrid apps. A highly experienced Flutter app team with Dart programming experts.
---
What exactly is flutter?
Flutter is an open-source framework developed by Google ( UI ) that allows developers to build native-quality mobile, Internet desktop, and mobile applications with an identical code base. Flutter is an indispensable modern tool for creating beautiful cross-platform applications that display natively on any device and operating system. It is compatible with Android, iOS, Linux, macOS, Windows, etc.
Average cost for Flutter app development
Cross-platform apps can cost up to $500,000 and cost between $37,000 and $171,450. Developers have to pay $150 per hour to create these programs. In India, however, the cost of developing Flutter is much lower. With an hourly rate between $18-$35, it is possible to hire a developer in a short period of time. The price of your Flutter app should be calculated after a thorough research about your business and the application requirements. Depending on how complex the features you want to include in your application are, the price will vary.
The advantages of using Flutter Apps
Flutter's hot-reload feature increases developer efficiency by more than five times. Flutter speeds up and provides a more interactive process for app development.
When a bug is discovered, it can be fixed without affecting functionality or redeveloping the app. This increases efficiency and enables immediate improvements. It also reduces the time spent on development, which is typically paid for by mobile carriers. The cost of creating a Flutter app is very low.
Small businesses have limited resources, which slows down their investment decisions. The most important reason for the expensive development costs is the fact that developers have to create different code for different operating systems. Flutter solves this problem with a single code base. Flutter offers innovative UI libraries that help you create an app that is perfect for mobile devices.
It is worth noting that Flutter is an application framework that promotes games. It covers entertainment, e-learning, consumer applications such as utilities, banking, commerce and games. As you can see, Flutter is a great tool for businesses of all types.
Leading companies that use Flutter
Google Ads
Google's online advertising initiative is called Google Ads. It lets you create ads online for people searching for a company's goods or services. The development of Flutter has facilitated the app's flexibility and efficiency. It provides better insights and faster notifications about ads.
The app includes campaign information such as real-time budgets, real-time notifications, live alerts, keyword tweaking, and the ability to contact a Google specialist.
Google Pay
Online transactions are becoming more popular by the day. That's the reason why Google Pay is so convenient. It is a digital wallet and payment app from Google that allows Android and iOS users to make purchases both online and in stores. Flutter is perfect for this app because it needed to improve both its capabilities and its environment.
eBay Motors
Like eBay, the brand-new eBay Motors application functions as a swap meet for buying and selling. It is one of the largest marketplaces where you can buy, search and sell vehicles. Similar to many other apps, Flutter acts as a developer-friendly yet user-friendly framework. The same is true for the eBay Motors app as it has expanded its features. Flutter was tested for weaknesses, but the development was a great success as Flutter was able to efficiently handle all the tasks of the company.
BMW
Another car app that was created using Flutter is the BMW app. The platform is compatible with iOS and Android and is a tool that helps BMW drivers find parking spots, share POIs, etc. The Flutter framework has helped improve the app's capabilities and ensured that it has an intuitive and lightweight interface.
Groupon
For the cheapest coupons and deals, customers look to the Groupon app. It offers discounts and coupons for various brands. The application is a great thing from both the customer's and the retailer's point of view. The incredible features of the app are due to the use of Flutter. The application is very effective because its interface is light and user-friendly.
Conclusion
Hire Flutter developers can help businesses develop new and innovative apps, even when the budget is tight. We will help you develop impressive apps that offer great user experience and top performance. Finally, above listed all flutter app development companies develop apps that are compatible with both Android and iOS. Do not hesitate to contact us and we will answer all your questions and provide you with a qualified quote.
Revolutionize Your Digital Presence with Our Mobile & Web Development Service. Trusted Expertise, Innovation, and Success Guaranteed. Join Us Now!