How To Start A Drop-shipping Business in 2023
Introduction
Drop-shipping is an increasingly popular business model that allows entrepreneurs to set up their own online store with no upfront costs or inventory commitments. This model allows entrepreneurs to distribute, store and ship their products. You can freely sell your products without worrying about Using a drop-shipping approach allows entrepreneurs to focus on growing their business and building a profitable business.
This blog post introduces Shopify drop-shipping business and explains the basics of this business model. We'll walk you through the different steps involved in setting up a Shopify drop-shipping business, as well as tools and services to help you get started.
In addition, we provide important tips on how to find reliable suppliers and how to optimize your drop-shipping store for success. provide hints. With the right strategy and dedication, drop-shipping can be a very rewarding opportunity for entrepreneurs looking for it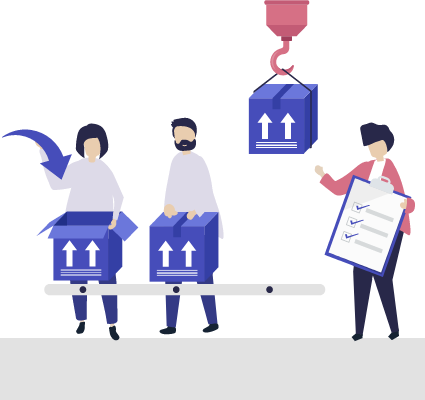 What is Shopify drop-shipping business?
Starting a Shopify drop-shipping business is a great way to capitalize on the digital economy. Drop-shipping is predicted to become a billion-dollar industry. Therefore, now is a good time to start a drop-shipping business and take advantage of this growing industry.
We will discuss how to start drop-shipping and cover topics like choosing the right niche, setting up your pre-built online, finding reliable suppliers, setting up payments, and advertising. With the right strategy and a little effort, you can easily start a drop-shipping store as by the end of the article you will be proficient enough in the subject of how to create a drop-shipping business.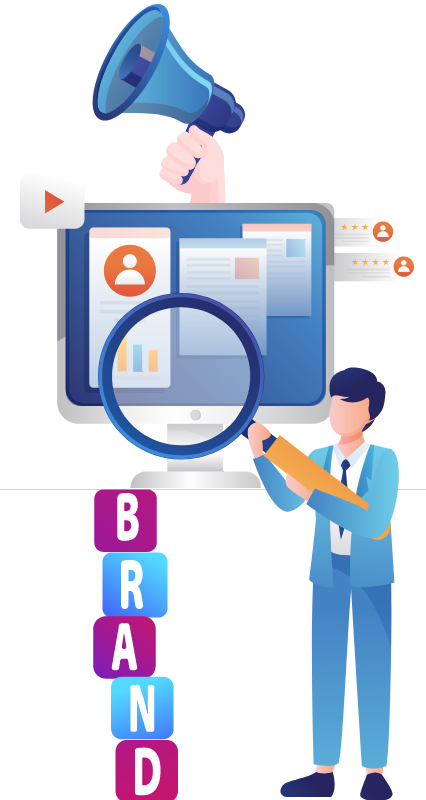 1. What you need to get started
Research and Select a Niche: The first step is to research and select a niche. To do this, you need to identify the specific market or industry you want to focus on and research which products are in demand. This will help you determine what type of product you should offer and to whom you should sell it.
Website Setup: Once you've identified your niche, the next step is to set up your website. You need to choose a domain name, choose a hosting provider, and design your website. There are many website-building tools that can help you create professional-looking websites without programming skills.
Source Suppliers and Products: After setting up your website, you need to find suppliers who can supply the products you want to sell. This includes researching potential suppliers, negotiating with them, and building relationships.
Branding Development: You will also need to establish your brand identity and create a logo and website design that reflects your brand.
Marketing and promoting your business: Finally, you need to market and promote your business. This includes creating content, running social media campaigns, and optimizing websites for search engines.
2. Explore the current state of e-commerce
Before you are clear with the idea of how to start drop-shipping and create a drop-shipping store you need to understand competitive forces and market trends and research the latest strategies for creating a successful pre-built online store. It is important to understand the latest drop-shipping technology which helps you to create drop-shipping stores in the right manner.
Once you are clear on how to create a drop-shipping business and are familiar with the drop-shipping industry, you can step in and start drop-shipping store after selecting the right products.
3. Research for potential suppliers
Once you've completed the research required to identify the products you want to sell, the next step is finding potential suppliers. When looking for a supplier, it is important to take your time and be diligent. This is an important factor for business success.
Consider product cost, shipping, quality, and the supplier's return policy and customer service. Once you have identified potential suppliers, contact them to discuss your order details and the process of setting up your account.
4. Potential market research
When deciding which products to dropship, it's important to research the potential market first. Researching a potential market means knowing what products and services your customers are looking for, your competitors in the same space, and the prices your customers are willing to pay.
Using a combination of online research and market research can give you a better understanding of the e-commerce landscape and potential customers. Once you've narrowed down your options, you can create a Shopify drop-shipping business with a pre-built online store and start selling. With the right research and hard work, drop-shipping is a great way to start and grow a successful business.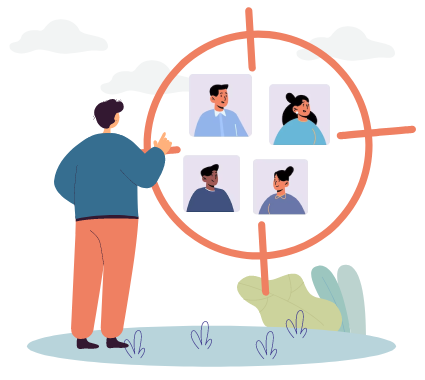 5. Identify the target group
Knowing who your ideal customers are can help you build a Shopify drop-shipping business that appeals to specific groups of people. Once you've identified your target audience, you can customize the design and content of your pre-built online store to appeal to your target audience.
In addition, it becomes easier to select the right products to dropship and create marketing campaigns for them. When creating your drop-shipping store, take the time to research your target audience and make sure everything is tailored to your target audience.
6. Establish an online presence
As you step into the world of Shopify drop-shipping, one of the most important steps you must take is establishing an online presence. A clean and easy-to-navigate website is essential to your success. You can build your own website from scratch or buy a ready-made online store from a drop shipper.
Alternatively, you can create your own shop using the various resources available. Make sure your website design and content are up to date and reflect the same branding as your physical store. This makes customers aware of your brand and makes them feel more comfortable shopping.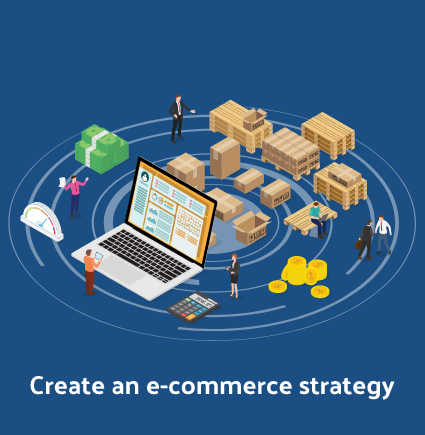 7. Create an e-commerce strategy
Once you have selected your products, develop an e-commerce strategy. An important part of this strategy is choosing a platform for your Shopify drop-shipping business. Shopify offers pre-built online stores that are easy to set up, manage, and customize.
It also integrates with leading drop-shipping services for easy integration with your product. Shopify also offers extensive support, tutorials, and an app store with plugins to further customize your store. Use these resources to quickly and easily create your drop-shipping store.
8. Implement marketing tactics
After completing the above steps, you are ready to start marketing your Shopify drop-shipping business. Implementing effective marketing tactics is essential to business success. You can reach your target audience using a variety of methods, including Email, Social Media, and Influencer Marketing.
Also, consider investing in paid advertising campaigns such as Google Ads to drive more traffic to your existing online store. With the right marketing strategy, you can increase your sales and grow your drop-shipping business.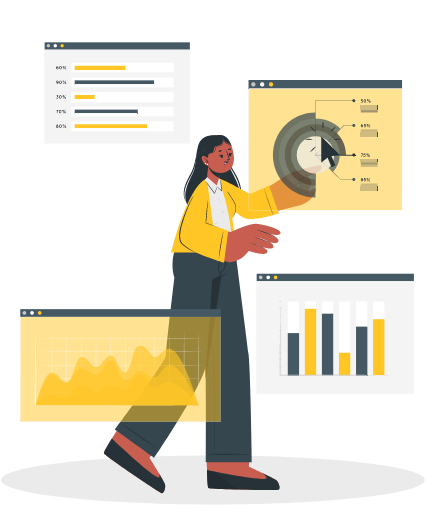 9. Monitor performance and adjust accordingly
It is important to monitor the performance of your organization and adjust your approach accordingly. To do this, you need to track sales, analyze customer feedback, and optimize your marketing campaigns. Additionally, you should regularly monitor your store's performance on major search engines and optimize your SEO accordingly to maximize visibility and sales.
Adjusting your approach based on performance will ensure your Shopify drop-shipping business is a success in 2023. With the right tools, a clear business plan, and dedication, you can quickly become successful. Before starting, it is important to understand the legal and tax implications of operating a business in your country. With the right preparation and knowledge, you can be on your way to a profitable drop-shipping business in no time.
Conclusion
Not sure how to create a drop shipping website? You're not alone. you can start a drop shipping business without any hassle or difficulty. Our dedicated eCommerce development experts can create the perfect online store, especially for the drop shipping website. Now run a business without a physical space, an inventory, or a warehouse through your custom-developed drop shipping website
Blogs
Shiv Technolabs, being a premier web and app development company, gives you cutting-edge technology solutions with an aim to help every startup, entrepreneur.
May you take a
cup of café with us!
Let us assist you with building an advanced Digitalise business to defeat conventional culture and prevail in the time of advanced change. You can drop your query by 24/7. We're here to help you to make an established elite brand.
INDIA
B-1101, Mondeal Square, Circle P, Opp. Honest Restaurant, S.G. Highway, Prahlad Nagar, Ahmedabad, Gujarat 380015, India.
AUSTRALIA

Go Through The Journey of
Our Tech-Savvy

Affiliated Groups